Please note: Subscription for this course ends six months from date of purchase.
Description
Description
Gain access to both the "Basic HACCP" and "Advanced HACCP" courses at a discounted bundled rate. See the tabs below for more information and course agendas.
Alchemy Academy is proud to offer the only 100% online Advanced HACCP course, included in this special course bundle. Accredited by the International HACCP Alliance, this Advanced HACCP course builds on your understanding of basic principles and provides you with the tools you need to take your HACCP system to the next level.
Bundle Details
Basic HACCP – Agenda
Module 1: HACCP Overview
Module 2: Regulatory Updates
Module 3: Applying HACCP Principles
Module 4: Prerequisite Programs
Module 5: Hazards Overview
Module 6: Preliminary Steps to HACCP
Module 7: HACCP Principles 1 & 2
Module 8: HACCP Principles 3, 4 & 5
Module 9: HACCP Principles 6 & 7
Module 10: Validation & Reassessments
Module 11: Measuring Effectiveness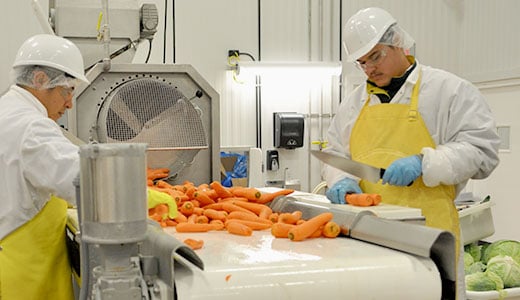 Advanced HACCP – Agenda
Module 1: HACCP Overview
Module 2: Verification of Prerequisite Programs
Module 3: Principles Overview
Module 4: Hazards and Controls
Module 5: CCP and Preventive Controls Verification
Module 6: Verification and Reassessment
Module 7: Record Keeping
Module 8: Validation
Module 9: Continuous Improvement and Sustainment
Module 10: Regulatory Requirements
Benefits
Benefits
Reduce the risk of food safety hazards
Ensure you are compliant with regulatory requirements
Increase food safety standards
Elevate consumer confidence in your brand
Help reduce overall costs by decreasing product loss
Organize your process to produce safe food
Provide due diligence defense in litigation
Promote teamwork and efficiency
Master your HACCP program through verification, validation, reassessment, continuous improvement, and sustainment
Who Should Register?
Who Should Register?
Food safety professionals, especially those whose facility adheres to one of the major GFSI-approved food safety standards (SQF, BRC, FSSC 22000, and IFS) should take this course because these facilities are required to implement an effective Food Safety Plan based on CODEX HACCP requirements. Our curriculum is especially beneficial to:
HACCP Food Safety Team Members
Food Safety Managers
Plant Managers
Food Safety Managers
Quality Control Managers
SQF Practitioners
Line Supervisors
Quality Assurance Managers
Food Safety Consultants
Senior Managers
Production Managers
Maintenance Managers
Recommended For You